Milford Communications Announces Two All-new Channels in the Channel Lineup
SEC Network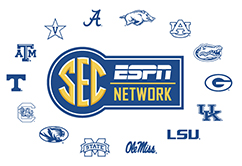 Standard Definition Channel 165  |  High Definition Channel 266
Launched in September 2014 and with headquarters in Charlotte, N.C., SEC network is the newest channel in the ESPN family, exclusively featuring collegiate sports teams in the Southeastern Conference. Featuring 24/7 content, the SEC network airs 45 football games, 160 basketball games and 125 baseball and softball games in addition to volleyball and soccer. Colleges participating in the Southeastern Conference include the Universities of, Alabama, Arkansas, Auburn, Florida, Georgia, Kentucky, Louisiana state, Mississippi, Mississippi state, Missouri, South Carolina, Tennessee, Texas A&M and Vanderbilt.
In addition to televised collegiate games SEC Network programs will include:
SEC Now – Hosts Peter Burns, Dari Nowkhaha and Maria Taylor will discuss daily SEC News
SEC Nation – Primary host Joe Tessitore will be joined weekly by football player Tim Tebow, Paul Finebaum, Kaylee Hartung and Marcus Spears. The group will visit a different SEC campus each week for a pregame show that portrays the sights and sounds of game day on campus.
The Paul Finebaum Show – A daily radio show hosted by ESPN Radio's Paul Finebaum shares opinions and game predictions in an interactive show featuring call-in fans.
SEC Storied – A video feature series that explores the rich athletic history of SEC teams and players.
Fusion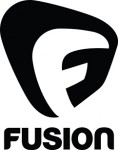 Standard Definition Channel 108
Fusion is a digital network featuring news, pop culture and satire TV. Offering shows that portray the young and diverse in America, Fusion's original content is a unique mix of reporting, lifestyle and comedic content. Fusion was launched in October 2013 and features several regular programming events such as:
America with Jose Ramos – Jose Ramos, a notable figure in Hispanic media is known for his debates with popular American figures on topics such as gun control, equality and immigration. His raw and honest outlook on American society is sure to lend a unique perspective on hot button topics.
About Back Home – Popular producer, Diego Luna's Back Home is a show that features a variety of foreign celebrity guests. Each week the show will follow a different guest on a real, emotional journey into their family's country of origin. For each guest the journey focuses on self-discovery. For some, this is their first trip to their homeland, for others it allows them to get more deeply in touch with their family history. The show gives viewers snapshots at various cultures, traditions and religious backgrounds.
Strange Medicine – A reality show that follows adventurous, Dr. Juan Rivera around the world in his search for the craziest medical cures and most bizarre potions and medicines. The show combines the premise of Fear Factor with other worldly forces in Heart of Darkness. Dr. Juan encounters dangerous animals, exotic plants and many other dramatic situations in his quest for treatments and contemporary medical discoveries.
Curious what other channels we offer? View our full channel lineups